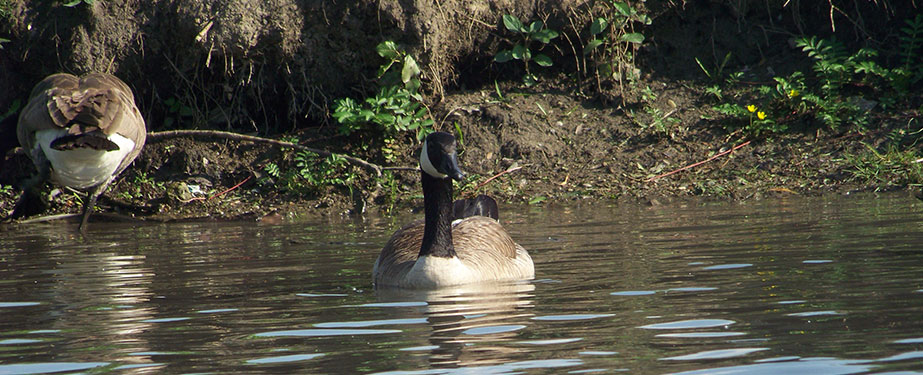 Meet the Service Dogs of Geese Relief
Our Border Collies are always accompanied by a professional trainer who oversees that the job is done properly and respectfully. The dogs are never left to work alone.
Chris Santopietro
Owner
I graduated from the University of Rhode Island in 1987 and had the opportunity to work in the construction equipment industry and the golf course maintenance equipment industry. My experience in those industries has given me the opportunity to see the need for other services that were being neglected in the grounds maintenance and facilities management areas.

In 1997 I started Geese relief LLC, an environmentally safe and humane Canada goose control/maintenance company. We use specially trained working border collies to keep nuisance Canada geese from decimating beautifully groomed properties. The company started with just me and one amazing border collie, Laine. Geese Relief currently employs ten professionally trained handlers and eleven specially bred and trained working border collies.

I understand the pressures and challenges that groundskeepers, property managers, and homeowners have in keeping their properties free of Canada geese in a humane, environmentally safe and cost-efficient manner. Establishing Geese Relief, LLC has given me the opportunity to implement our goose control system to help businesses, golf courses, schools, cemeteries and all types of property owners, with amazing results….


Professional Border Collie Training
I have been personally trained by Kent Kuykendall, a renowned working border collie trainer, and handler. Kent has won numerous national field trial championships. He produces the best goose dogs by far. Having been trained by Kent, and with our state of the art training facility, Geese Relief LLC has developed a world-class program. Hiring Geese Relief LLC will be the single most positive investment you will make for your property.